Welcome

Welcome!
We are a non-profit organization dedicated to improving life on our planet by educating the public about the benefits of adopting a plant-based lifestyle. We promote compassion toward animals, the environment, and humanity by choosing to live cruelty-free. Adopting a plant-based diet makes perfect sense for many reasons. Vegetarians and Vegans enjoy great health, inner peace, and a strong connection with the earth and the environment. We come from all walks of life and all areas of the world. We are all ages, colors, and cultures. Regardless of your reason for your interest in vegetarianism, we invite you to explore our site, contact us, attend our dinners and meet nationally and internationally known vegetarians, get involved and join our society. See for yourself how going vegetarian or vegan truly is the best thing you can do for yourself, the animals, and the earth.
_______________
Announcing the Best of Veg 2015 Winners
________________________
VSEP COOKBOOK !
Call for Recipe Submissions
We are looking to create a collaborative vegan cookbook with recipes from our fabulous VSEP chefs out there. This is an opportunity to share some of your favorite recipes with El Paso. We are asking that if you have a special dish or a trick for cooking a certain vegan item, to share them and we will create a book that will be used as a fundraising opportunity for VSEP.
We are looking for original recipes that members have created. Due to copyright laws we cannot accept recipes that come from other cookbooks or from other sources. If you have created your own recipe or have substantially improved a recipe, we can include it.
We also welcome and encourage any pictures of your culinary adventures! We would love to include any contributions that you may have including substitution ideas, cooking tips, photos, artwork or words of wisdom for fellow vegan or aspiring vegan chefs.
Please submit your recipes, cooking tips, substitution ideas and words wisdom as MS Word files, and your high resolution images and artwork as jpg files. Send submissions to Sumer (sumer8586@gmail.com) or Lisa (bettyfemme@gmail.com) by July 1, 2015.

_______________
_______________
Veg News Items
Online shopping for the holidays?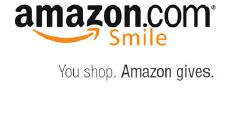 VSEP is participating in the Amazon Smile program! If you shop online at Amazon, 0.5% of your eligible Amazon purchases will be donated to VSEP.  All you have to do is visit smile.amazon.com and start shopping!
Need Cooking Inspiration or Vegan Friendly Material?
It's at your public library!
They have many vegan cookbooks in both print and ebook formats. You can also download free digital copies of Vegetarian Times and other magazines.
Visit your nearest branch or elpasolibrary.org for more information.
Have you been using your Albertsons Community Key Tag?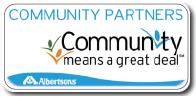 Every time you shop at Albertsons, you can help raise funds for VSEP! Just present your key tag to the cashier to get scanned, and Albertsons will donate 1% of your purchase totals to VSEP. If you've lost or misplaced your key tag, contact Liz Walsh and she'll get you a replacement. Call her at 915-342-7630 or email liz.walsh.rotifer@gmail.com.
___________________
From the Prez
From the Prez,
In the fall, it seems that the special days all center on food – especially Thanksgiving. Why only give thanks one day a year? This fall we can give our thanks by choosing a diet that is compassionate and lightens our footprint on Earth.
Why not invite your non-vegetarian friends and family to our September dinner? We will have a vegan Mexican buffet at La Terraza restaurant along with a presentation by our own vegan physician, Dr. Jim Gibson.  Dr. Jim will give a presentation followed by a Q & A so bring your dietary- and health-related questions. This is a great opportunity to educate yourself and guests on all of the health benefits of a plant-based diet.
World Vegetarian Month is held each October. VSEP will host a Restaurant Hopper at Dragonfly Wine & Sushi Bistro. The chef will prepare a special vegan menu for us – you don't want to miss this special treat! – Another opportunity to enjoy great food, friends, and a wonderful meal that does no harm to animals.
November brings our signature Compassionate Thanksgiving Dinner. This year we will hold our dinner at the beautiful Summit Ballroom and Conference Centerand have a "traditional" vegan Thanksgiving meal including seitan en croute, garlic mashed potatoes, with pumpkin pie for dessert. We will also have a vegan bake sale at the event so you can stock up on goodies for the office parties, friends dropping by, or just to enjoy yourself!
And be sure to save the date:
– December 5th. We will have a holiday potluck hosted by our founder Sukie Sargent and her husband Richard.
– December 12th. Happy Hippie Holidaze Arts and Crafts Fair and open house at Hal Marcus Gallery. We will have an educational booth and sale vegan gourmet granola and other treats.
And speaking of giving thanks, – thanks to all of you! We rely on you, our members, to help keep VSEP vibrant by planning, organizing and participating in all of our events. If you have an idea you would like to share for increasing our impact, please come and share your vision at our monthly Board meetings.
Here's to having a wonderful, compassionate and thankful fall!
Hope to see you soon,
Liz Walsh
VSEP President
____________________
Featured Blogs:
Phillip Wollen is retired Citibank VP from Australia. He is now a 
philanthropist
 and animal rights activist.  
At the link below he gives his very compelling speech "Animals Should Be Off The Menu."  It is at a debate; I've looked by not found any of the other speeches.  
Speaker from our May 4, 2013 Quarterly Dinner blogs about El Paso and us (VSEP)! Click Here to read!
El Paso Veg Snob by Lisa Martinez  Find out what's cooking around El Paso with the city's best blogger! Read Lisa's review of the Singapore Cafe here!