Welcome

Welcome!
We are a non-profit organization dedicated to improving life on our planet by educating the public about the benefits of adopting a plant-based lifestyle. We promote compassion toward animals, the environment, and humanity by choosing to live cruelty-free. Adopting a plant-based diet makes perfect sense for many reasons. Vegetarians and Vegans enjoy great health, inner peace, and a strong connection with the earth and the environment. We come from all walks of life and all areas of the world. We are all ages, colors, and cultures. Regardless of your reason for your interest in vegetarianism, we invite you to explore our site, contact us, attend our dinners and meet nationally and internationally known vegetarians, get involved and join our society. See for yourself how going vegetarian or vegan truly is the best thing you can do for yourself, the animals, and the earth.
_______________
________________________
June Event
Hal Marcus & Patricia Medici
Off the Grid and on the Grill
Vegan Lunch & Hike
Date & Time: Sat. June 6 from 11 a.m. – 3 p.m.
Description: Ruidoso New Mexico – 200 acre nature retreat
45 minute moderate hike to mountain top cabin.
No restrooms, no utilities. Most (not all) cell phones work.
All vegan lunch and drinks will be furnished
Cost: $20 – Limited to the first 15 VSoEP members who register & pay.
Your payment is your reservation. Sign up here.
Register by May 20. Specify in advance if you have special food needs.
Maps will be provided for participants.
From the Ruidoso shopping district its an approximately 20 minute drive to where you will park your vehicle.
Allow 3 hours from El Paso for a leisurely drive.
________________________
VSEP COOKBOOK !
Call for Recipe Submissions
We are looking to create a collaborative vegan cookbook with recipes from our fabulous VSEP chefs out there. This is an opportunity to share some of your favorite recipes with El Paso. We are asking that if you have a special dish or a trick for cooking a certain vegan item, to share them and we will create a book that will be used as a fundraising opportunity for VSEP.
We are looking for original recipes that members have created. Due to copyright laws we cannot accept recipes that come from other cookbooks or from other sources. If you have created your own recipe or have substantially improved a recipe, we can include it.
We also welcome and encourage any pictures of your culinary adventures! We would love to include any contributions that you may have including substitution ideas, cooking tips, photos, artwork or words of wisdom for fellow vegan or aspiring vegan chefs.
Please submit your recipes, cooking tips, substitution ideas and words wisdom as MS Word files, and your high resolution images and artwork as jpg files. Send submissions to Sumer (sumer8586@gmail.com) or Lisa (bettyfemme@gmail.com) by May 1, 2015.

_______________
Veg News Items
Online shopping for the holidays?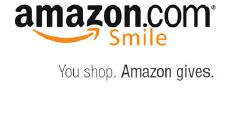 VSEP is participating in the Amazon Smile program! If you shop online at Amazon, 0.5% of your eligible Amazon purchases will be donated to VSEP.  All you have to do is visit smile.amazon.com and start shopping!
Need Cooking Inspiration or Vegan Friendly Material?
It's at your public library!
They have many vegan cookbooks in both print and ebook formats. You can also download free digital copies of Vegetarian Times and other magazines.
Visit your nearest branch or elpasolibrary.org for more information.
Have you been using your Albertsons Community Key Tag?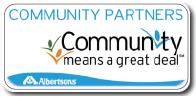 Every time you shop at Albertsons, you can help raise funds for VSEP! Just present your key tag to the cashier to get scanned, and Albertsons will donate 1% of your purchase totals to VSEP. If you've lost or misplaced your key tag, contact Liz Walsh and she'll get you a replacement. Call her at 915-342-7630 or email liz.walsh.rotifer@gmail.com.
_______________
____________________
From the Prez
From the Prez
Recently I visited Granada, Spain. Can you believe 3 vegan restaurants and a vegan tapas tour sponsored by my scientific conference? It was wonderful to see all of the options now available to vegans in Spain. I clearly remember a waiter in Santiago almost throwing iceberg lettuce at me when I asked for a salad without egg or tuna. Times are changing! The food was excellent at several of the restaurants I visited. Several of my scientific colleagues were going to one of the vegan restaurants, Paprika, not because they were vegan but because they heard it was one of the best restaurants in Granada. I also visited a very nice vegetarian/vegan restaurant that was only a 10-minute walk from the conference center (great vegan apple strudel!). All of the restaurants were full of vibrant people enjoying a wonderful meal. It really does seem like the tide is changing toward more people changing to a healthier and more compassionate diet. My hope is renewed!
Here in El Paso, VSEP is also on the move and we need you and your energy to help us provide more outreach events. We are often asked to participate in health fairs at schools and hospitals but we don't have the volunteers to attend all of the events. So if you would like to help educate our community about the many benefits of a plant-based diet, please let us know. El Paso needs us! If you have time, we have the literature, children's games, and all you need to set up a education table. Contact me or one of the other Board members if you would like to volunteer.
This coming Spring our quarterly dinner features a presentation by David Robinson Simon, author of Meatonomics: How the Rigged Economics of Meat and Dairy Make You Consume Too Much, and How to Eat Better, Live Longer, and Spend Smarter. Our dinners provide the opportunity to learn while enjoying the company of like- minded people and a great vegan buffet. We also have our usual selection of restaurant hoppers, potlucks, and a cooking class. For Earth Day, we will participate once again in the Worldwide Vegan Bake Sale. For details on all of these events, see our Calendar of Events. You are also welcome to attend our monthly Board meetings where we plan future events.
Thanks again to all of you for being part of VSEP,
Liz
____________________
Featured Blogs:
Speaker from our May 4, 2013 Quarterly Dinner blogs about El Paso and us (VSEP)! Click Here to read!
El Paso Veg Snob by Lisa Martinez  Find out what's cooking around El Paso with the city's best blogger! Read Lisa's review of the Singapore Cafe here!