Welcome

Welcome!
We are a non-profit organization dedicated to improving life on our planet by educating the public about the benefits of adopting a plant-based lifestyle. We promote compassion toward animals, the environment, and humanity by choosing to live cruelty-free. Adopting a plant-based diet makes perfect sense for many reasons. Vegetarians and vegans enjoy great health, inner peace, and a strong connection with the earth and the environment. We come from all walks of life and all areas of the world. We are all ages, colors, and cultures. Regardless of your reason for your interest in vegetarianism, we invite you to explore our site, contact us, attend our dinners and meet nationally and internationally known vegetarians, get involved and join our society. See for yourself how going vegetarian or vegan truly is the best thing you can do for yourself, the animals, and the earth.
________________________________________________________
Summer Restaurant Hopper
One Grub Community
Friday, July 26, 5 pm
First Christian Church community room (St. Vrain entrance thru the blue doors)
One Grub Community is El Paso's  100 % Plant Based food business with a heart for healthy, fresh food access to anyone, regardless of their situation, thanks to our Pay It Forward system (PIF).
NOTE: This is an alcohol free venue; alcohol is not served & may not be brought in.
Reservations are now closed. Please text (915) 877-3030 to be put on a first-come, first-serve waiting list.

________________________________________________________
VSEP's Summer Dinner & A Movie



featuring
The End of Meat



The End of Meat reveals the hidden impact of meat consumption; explores the opportunities and benefits of a shift to a more compassionate diet; and raises critical questions about the future role of animals in our society and presents the idea of a post-meat world.
Saturday Aug 24th, 6:00 pm
Embassy Suites by Hilton El Paso
6100 Gateway East, El Paso, TX
Cost for all adults: $18; $10 children under 10.
Paid reservations are due Tuesday, Aug 20.
Reservations are now open.

VSEP has a new YouTube channel!
Did you miss a recent event? VSEP now has a YouTube channel were we will post videos of our invited quarterly dinner speakers. We are in the process of refining our recordings but if you want to check out the talk by Thomas Tadlock or Clifton Roberts, please subscribe to our new EP Veg Society channel at this link.
__________________________
From the Prez
What better time than summer to enjoy refreshing fruits and vegetables. Healthy vegan food choices abound at this time of the year. Whether by visiting one of our local farmers markets or growing your own, nothing tastes better than freshly harvested fruits and veggies. One of our local eateries grows much of their own produce. In July, we are featuring a restaurant hopper at One Grub Community, El Paso's 100% plant-based food business. You might be familiar with the healthy and delicious food One Grub prepares but did you know that they a have Pay It Forward program? All tips and donations go directly into the program, in which anyone may work at least one hour in exchange for a meal. Join us at their new brick and mortar restaurant downtown to try some of their famous eats. Seats are limited so reserve today!
We also hope you will join us for our Summer Dinner and a Movie. In August, we will watch the film "The End of Meat." This documentary explores the idea of a post-meat world. It includes interviews with philosophers, scientists, artists, and activists who offer their insight and progressive ideas about the role of animals in our society. The film is a journey to discover what affect a post-meat world would have on the environment, the animals and us. We meet Esther the Wonder Pig, who became an internet phenomenon; hear from pioneers leading the vegan movement; visit the first fully vegetarian city in India; witness rescued farm animals enjoying their newly found freedom; observe the future food innovators making meat and dairy alternatives including harvesting "bacon" from the ocean and much more. You don't want to miss it!
Check out our Calendar of Events where you can find detailed information on all of VSEP's summer activities.
I especially want to invite you to join us at our Board meetings. We rely on you, our members, to help keep VSEP vibrant by planning, organizing and participating in all of our events. If you have an idea you would like to share for increasing our impact, please come and share your vision at our monthly Board meetings.
Finally, special thanks to all of our volunteers who help in so many ways from planning events to donating gifts for our raffles at our quarterly dinners to designing our logos, publicizing our events to friends and family through social media. We greatly appreciate all you do for the earth, the animals, and our environment!
Hope to see you soon,
Liz Walsh
VSEP President
P.S. If you have some extra time this summer, volunteer with VSEP! See our open positions by going to vsep.org and clicking on the VSEP leadership link.
________________________________________________________
El Paso Best of Veg 2018

For the past 6 years VSEP and EP VegSnob have held a Best of Veg – El Paso contest among our local eateries. See our newsletter for this year's winners. Thanks to all of you who voted!
________________________________________________________
Hosts Greg Lawson & Tom Linney with guest Hal Marcus in the KTEP studio.
Listen to  Greg, Tom, and Liz talking about the health, ethical and compassionate benefits of eating a plant-based diet.  
 Tune in to KTEP 88.5 for ACT Radio 
(Animal Concerns of Texas) on the 2nd and 4th Sunday of the month

or, later, go to the archives at KTEP and click on the listen button
_______________
_______________
Veg News Items
Online shopping ?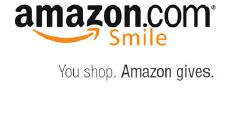 VSEP is participating in the Amazon Smile program! If you shop online at Amazon, 0.5% of your eligible Amazon purchases will be donated to VSEP.  All you have to do is visit smile.amazon.com and start shopping!
Need Cooking Inspiration or Vegan Friendly Material?
It's at your public library!
They have many vegan cookbooks in both print and ebook formats. You can also download free digital copies of Vegetarian Times and other magazines.
Visit your nearest branch or elpasolibrary.org for more information.
Featured Blogs/Post:
______________________________________________________
Roman and Adriana Wilcox believe that every human has the right to good, clean, hearty food. Their belief and the classic Bob Marley song "One Love" helped create One Grub Community. The One Grub Community call themselves El Paso's first meatless merchants, selling planted-based vegan food and strive to provide peace, love and grub. They're a part of a small vegan community that's growing in El Paso. "Food is a right, not a luxury. Access to healthy food is a human right and (Roman) shows…
Shared from https://www.theprospectordaily.com/2017/11/27/one-grub-strives-to-to-provide-peace-love-and-grub/