Welcome

Welcome!
We are a non-profit organization dedicated to improving life on our planet by educating the public about the benefits of adopting a plant-based lifestyle. We promote compassion toward animals, the environment, and humanity by choosing to live cruelty-free. Adopting a plant-based diet makes perfect sense for many reasons. Vegetarians and vegans enjoy great health, inner peace, and a strong connection with the earth and the environment. We come from all walks of life and all areas of the world. We are all ages, colors, and cultures. Regardless of your reason for your interest in vegetarianism, we invite you to explore our site, contact us, attend our dinners and meet nationally and internationally known vegetarians, get involved and join our society. See for yourself how going vegetarian or vegan truly is the best thing you can do for yourself, the animals, and the earth.
________________________________________________________
VSEP Spring Dinner
featuring
Clifton Roberts
Clifton has been vegan for over 18-years and was a United States presidential nominee in 2016 for the Humane Party, the nation's first vegan political party requiring all members to sign an oath abstaining from animal products. Roberts has also served as the Chief Executive Office for the Humane Party.
Saturday May 18th, 6:00 pm
The Radisson El Paso Airport, 1770 Airway Blvd. (Atrium Tower Entrance, located on the south side of the building)
Cost: $22 members, $22 students with ID, $24 non-members, $10 children under 12.

Early bird student discount: $15 if reserved by 9 pm April 30, 2019

Paid reservations are due Tuesday, May 14th.
Reservations are open!

___________________
From the Prez
As spring begins, it is a welcome reminder of the all the natural life that share our planet. Seeing the vibrant green plants emerging against the muted desert landscape and hearing the birds chirping noisy as they make nests, reminds us of how much we rely on nature for our ecological, emotional, and ethical well being. By being a member of VSEP, you are showing your commitment to providing space and consideration to animals and other wildlife. We need more people to make the connection of how our daily choices in something as simple as our diet can have enormous consequences on the other species with which we share the planet. Help us educate and enlighten our community by bringing a friend or two to one of our VSEP events.
Our Spring VSEP Dinner features Clifton Roberts, the Humane Party's 2016 candidate for the President of the United States. Roberts has also served as the Chief Executive Office for the Humane Party. He is passionate about social justice, environmentalism, and animal rights. I am sure he will give an inspiring and uplifting talk.
Join VSEP for a vegan bake sale at the Downtown Farmers Market and at UTEP in April to celebrate Earth Day. If you would like to bring baked goods to sell, help man our booth or just stop by and enjoy some delicious vegan desserts send an email to vsep.reserve@gmail.com. We will try to a have a few gluten-free options as well.
We will be having a variety of other events including restaurant hoppers. Join us at EPCC's Culinary Institute's restaurant in April. Check out our calendar of events at www.vsep.org for details.
Once again, thanks to all of you for helping VSEP a successful organization – we can't do it without you! Please join us at our monthly board meetings, volunteer, host a potluck, or attend one of our events. New ideas are always welcome and the more you participate, the more we can do to promote a more healthy and compassionate lifestyle.
Liz Walsh
VSEP President
________________________________________________________
El Paso Best of Veg 2018

For the past 6 years VSEP and EP VegSnob have held a Best of Veg – El Paso contest among our local eateries.
It's time to vote! The site is now open until December 16. Select or write in your favorite veg-friendly restaurants at bit.ly/2018VegFoodSurvey
________________________________________________________
Hosts Greg Lawson & Tom Linney with guest Hal Marcus in the KTEP studio.
Listen to  Greg, Tom, and Liz talking about the health, ethical and compassionate benefits of eating a plant-based diet.  
 Tune in to KTEP 88.5 for ACT Radio 
(Animal Concerns of Texas) on the 2nd and 4th Sunday of the month

or, later, go to the archives at KTEP and click on the listen button
_______________
_______________
Veg News Items
Online shopping ?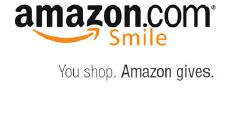 VSEP is participating in the Amazon Smile program! If you shop online at Amazon, 0.5% of your eligible Amazon purchases will be donated to VSEP.  All you have to do is visit smile.amazon.com and start shopping!
Need Cooking Inspiration or Vegan Friendly Material?
It's at your public library!
They have many vegan cookbooks in both print and ebook formats. You can also download free digital copies of Vegetarian Times and other magazines.
Visit your nearest branch or elpasolibrary.org for more information.
Featured Blogs/Post:
______________________________________________________
Roman and Adriana Wilcox believe that every human has the right to good, clean, hearty food. Their belief and the classic Bob Marley song "One Love" helped create One Grub Community. The One Grub Community call themselves El Paso's first meatless merchants, selling planted-based vegan food and strive to provide peace, love and grub. They're a part of a small vegan community that's growing in El Paso. "Food is a right, not a luxury. Access to healthy food is a human right and (Roman) shows…
Shared from https://www.theprospectordaily.com/2017/11/27/one-grub-strives-to-to-provide-peace-love-and-grub/