Welcome

Welcome!
We are a non-profit organization dedicated to improving life on our planet by educating the public about the benefits of adopting a plant-based lifestyle. We promote compassion toward animals, the environment, and humanity by choosing to live cruelty-free. Adopting a plant-based diet makes perfect sense for many reasons. Vegetarians and vegans enjoy great health, inner peace, and a strong connection with the earth and the environment. We come from all walks of life and all areas of the world. We are all ages, colors, and cultures. Regardless of your reason for your interest in vegetarianism, we invite you to explore our site, contact us, attend our dinners and meet nationally and internationally known vegetarians, get involved and join our society. See for yourself how going vegetarian or vegan truly is the best thing you can do for yourself, the animals, and the earth.
_______________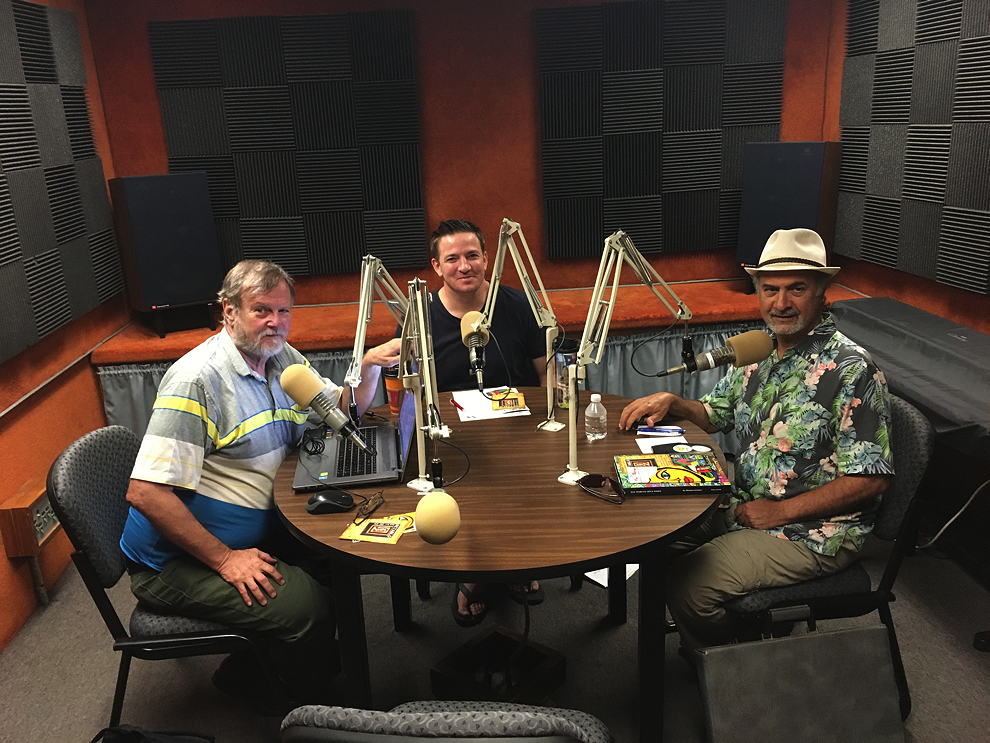 Get to know more about how important it is to eat a healthy plant-based diet.
Listen to Hal Marcus talking about the relationship between creativity and compassionate eating.  
 Tune in to KTEP 88.5 for ACT Radio 
(Animal Concerns of Texas) on 
Sunday, July 10 at 7:30 pm
or, later, go to the archives at KTEP and click on the listen button
_______________
Announcing 
VSEP's Compassionate Thanksgiving
with Liz Specht, Ph.D.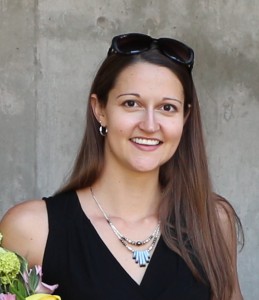 Join us for our annual Compassionate Thanksgiving Dinner on November 5 with guest speaker Dr. Liz Specht. Liz is a senior scientist with the Good Food Institute, a nonprofit whose mission is to harness the power of food technology to create a more sustainable, healthy, and humane food supply. Liz has a bachelor's degree in Chemical and Biomolecular engineering from Johns Hopkins University, a doctorate in Biological Sciences from the University of California, San Diego, and postdoctoral research experience at the University of Colorado, Boulder.
Liz will share with us how technology has become an enabler of compassion, and how having access to delicious and easy alternatives reduces the psychological barriers for people to consider changing their dietary patterns. Liz will discuss the fascinating innovation that's currently happening in plant-based and clean food technology to create new alternatives to animal products.
Saturday November 5th
6:00 pm  meet and greet, dinner at 6:30 pm
Country Inn and Suites, 900 Sunland Park Dr, El Paso, TX 79922
Paid Reservations are required by Tuesday Nov 1st.
To reserve your space & pay online with a credit card or PayPal, go to www.vsep.org
Click on Events Pay Online.
Please make sure to include the name(s) of your guests on the "Instructions to the Seller" space.
If paying by check or Money Order:
First: email vsep.reserve@gmail.com OR text or call 915-877-3030. To reserve your space(s). Please include the name(s) of those attending.
Then: Make check or money orders payable to VSEP & mail to:
VSEP, 6757 Gato Road El Paso, TX 79932. Check or Money Order must be received on or before the Nov 1st deadline.
No refunds but paid reservations are transferable before the reservation deadline and as long as VSEP is notified (text or call 915-877-3030)
___________
Announcing the Best of Veg 2015 Winners
________________________
VSEP COOKBOOK !
Call for Recipe Submissions
We are looking to create a collaborative vegan cookbook with recipes from our fabulous VSEP chefs out there. This is an opportunity to share some of your favorite recipes with El Paso. We are asking that if you have a special dish or a trick for cooking a certain vegan item, to share them and we will create a book that will be used as a fundraising opportunity for VSEP.
We are looking for original recipes that members have created. Due to copyright laws we cannot accept recipes that come from other cookbooks or from other sources. If you have created your own recipe or have substantially improved a recipe, we can include it.
We also welcome and encourage any pictures of your culinary adventures! We would love to include any contributions that you may have including substitution ideas, cooking tips, photos, artwork or words of wisdom for fellow vegan or aspiring vegan chefs.
Please submit your recipes, cooking tips, substitution ideas and words wisdom as MS Word files, and your high resolution images and artwork as jpg files. Send submissions to Sumer (sumer8586@gmail.com) or Lisa (bettyfemme@gmail.com) by July 1, 2015.

_______________
_______________
Veg News Items
Online shopping ?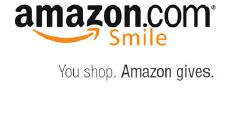 VSEP is participating in the Amazon Smile program! If you shop online at Amazon, 0.5% of your eligible Amazon purchases will be donated to VSEP.  All you have to do is visit smile.amazon.com and start shopping!
Need Cooking Inspiration or Vegan Friendly Material?
It's at your public library!
They have many vegan cookbooks in both print and ebook formats. You can also download free digital copies of Vegetarian Times and other magazines.
Visit your nearest branch or elpasolibrary.org for more information.
Have you been using your Albertsons Community Key Tag?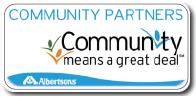 Every time you shop at Albertsons, you can help raise funds for VSEP! Just present your key tag to the cashier to get scanned, and Albertsons will donate 1% of your purchase totals to VSEP. If you've lost or misplaced your key tag, contact Liz Walsh and she'll get you a replacement. Call her at 915-342-7630 or email liz.walsh.rotifer@gmail.com.
___________________
From the Prez
After a relatively cool spring, temperatures are rapidly warming. April 2016 was the hottest April on record, and the trend will continue into the summer. There is now little doubt that our climate is changing. In the desert southwest, we will experience warmer temperature, and lower but more intense rainfall. What can we as individuals do to help slow climate change? The problem is daunting but there is one easy way to lessen your environmental footprint and reduce your personal carbon footprint – Go vegan!
The carbon footprint of a typical vegan is 0.5 times less than a vegetarian, and 2.5 times less than someone eating the typical western diet. Taking meat, dairy, and other animals products off your plate will not only reduce your carbon footprint but will also save lots of precious habitat and freshwater as well.
VSEP has some great activities planned for summer that will help you reduce your footprint while enjoying delicious vegan food and great company!
In June, about 15 members will join Pat and Hal at their off-the-grid cabin in Ruidoso to enjoy a day hiking, meditating, enjoying the serenity of nature and the cool mountain air, and eating a vegan lunch buffet. Sounds so refreshing! (Reservations are now closed so if you didn't reserve for this year, put it on your calendar for next summer – like I will.) If you feel like chilling closer to home, join us for a cool cool pool potluck at the home of Jennifer Wright and Bob Paluzi. In July, we feature a Vietnamese restaurant hopper at Pho Tre Bien Bistro and a cooking class hosted by our own Greg Lawson. Hal Marcus and Pat Medici will host a Veggicana vegan Mexican potluck brunch at their home in early August. Round out the summer by joining us for our annual Dinner and Movie in August at La Terraza Mexican Restaurant. See our Calendar of Events for details and reservation information for all of these events.
And remember, summer is the perfect time to visit our local farmers markets for farm fresh fruits and veggies. While you are there be sure to support our local vegan bakers and other vendors.
Have a wonderful, earth friendly summer and hope to see you at one of our events!
Liz Walsh
VSEP President
P.S. Have some extra time this summer – volunteer with VSEP! See our open positions by going to vsep.org and clicking on the VSEP leadership link.
____________________
Featured Blogs:
Speaker from our May 4, 2013 Quarterly Dinner blogs about El Paso and us (VSEP)! Click Here to read!