Welcome

Welcome!
We are a non-profit organization dedicated to improving life on our planet by educating the public about the benefits of adopting a plant-based lifestyle. We promote compassion toward animals, the environment, and humanity by choosing to live cruelty-free. Adopting a plant-based diet makes perfect sense for many reasons. Vegetarians and Vegans enjoy great health, inner peace, and a strong connection with the earth and the environment. We come from all walks of life and all areas of the world. We are all ages, colors, and cultures. Regardless of your reason for your interest in vegetarianism, we invite you to explore our site, contact us, attend our dinners and meet nationally and internationally known vegetarians, get involved and join our society. See for yourself how going vegetarian or vegan truly is the best thing you can do for yourself, the animals, and the earth.
_______________
________________________
July Event

Summer Dinner and a Movie

Cowspiracy & Vegan Buffet

Saturday, July 18
Country Inn and Suites, 900 Sunland Park Drive
6pm Meet and Greet, Dinner at 6:30
Cost: $18 VSEP members & students w/ID; $20 nonmembers; $10 children under 12.
Paid reservations are due Tuesday July 14.
Reserve your space & pay here.
OR email vsep.reserve@gmail.com OR call 915-342-7630. Make check or money orders payable to VSEP & mail to: VSEP, 6757 Gato Rd., El Paso, TX 79932
"COWSPIRACY: The Sustainability Secret"
This is the film that environmental organizations don't want you to see. It is a groundbreaking feature-length environmental documentary following an intrepid filmmaker as he uncovers the most destructive industry facing the planet today, and investigates why the world's leading environmental organizations are too afraid to talk about it.
Animal agriculture is the leading cause of deforestation, water consumption and pollution, is responsible for more greenhouse gases than the transportation industry, and is a primary driver of rainforest destruction, species extinction, habitat loss, topsoil erosion, ocean "dead zones," and virtually every other environmental ill. Yet it goes on, almost entirely unchallenged.
This shocking yet humorous documentary reveals the absolutely devastating environmental impact large-scale factory farming has on our planet, and the intentional refusal to discuss the issue of animal agriculture by environmental organizations.
________________________
VSEP COOKBOOK !
Call for Recipe Submissions
We are looking to create a collaborative vegan cookbook with recipes from our fabulous VSEP chefs out there. This is an opportunity to share some of your favorite recipes with El Paso. We are asking that if you have a special dish or a trick for cooking a certain vegan item, to share them and we will create a book that will be used as a fundraising opportunity for VSEP.
We are looking for original recipes that members have created. Due to copyright laws we cannot accept recipes that come from other cookbooks or from other sources. If you have created your own recipe or have substantially improved a recipe, we can include it.
We also welcome and encourage any pictures of your culinary adventures! We would love to include any contributions that you may have including substitution ideas, cooking tips, photos, artwork or words of wisdom for fellow vegan or aspiring vegan chefs.
Please submit your recipes, cooking tips, substitution ideas and words wisdom as MS Word files, and your high resolution images and artwork as jpg files. Send submissions to Sumer (sumer8586@gmail.com) or Lisa (bettyfemme@gmail.com) by July 1, 2015.

_______________
Veg News Items
Online shopping for the holidays?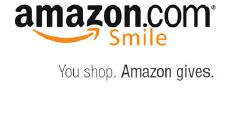 VSEP is participating in the Amazon Smile program! If you shop online at Amazon, 0.5% of your eligible Amazon purchases will be donated to VSEP.  All you have to do is visit smile.amazon.com and start shopping!
Need Cooking Inspiration or Vegan Friendly Material?
It's at your public library!
They have many vegan cookbooks in both print and ebook formats. You can also download free digital copies of Vegetarian Times and other magazines.
Visit your nearest branch or elpasolibrary.org for more information.
Have you been using your Albertsons Community Key Tag?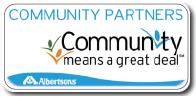 Every time you shop at Albertsons, you can help raise funds for VSEP! Just present your key tag to the cashier to get scanned, and Albertsons will donate 1% of your purchase totals to VSEP. If you've lost or misplaced your key tag, contact Liz Walsh and she'll get you a replacement. Call her at 915-342-7630 or email liz.walsh.rotifer@gmail.com.
_______________
____________________
From the Prez
From the Prez
What better time than summer to enjoy refreshing fruits and vegetables. Healthy vegan food choices abound at this time of the year. Whether by visiting one of our local farmers markets or growing your own, nothing tastes better than freshly harvested fruits and veggies.
Not only are fruits and veggies delicious to eat but they inspired some fabulous local art. Special thanks to Hal Marcus, Patricia Medici and Hal Marcus Gallery for hosting the "All you can eat" vegetarian themed art exhibit. It was wonderful to see all of the talent in El Paso, including that of several of our VSEP members. The artists have generously agreed to let us use photographs of their works in our upcoming VSEP recipe book. Now all we need are your favorite recipes to complete the book. See more details above.
We hope you will join us for our Summer Dinner and a Movie. We will watch the documentary "Cowspiracy" that explores how the environment continues to for the most part ignore the huge contribution of animal agriculture to climate change and other forms of environmental degradation. We all need to be proactive in asking our public leaders why they are continuing to skirt these critical impacts. Eliminating our consumption of animal products is the easiest way to make a significant change in our environmental footprint. Learn about these issues and more at the Dinner and a Movie. You make your reservations by using the link on this page, or check out the calendar of events for more options and to find out about our other summer events. We are teaming up for a Father's Day potluck with the vegan  el paso group.
Special thanks to all of our volunteers! We rely on you, our members, to help keep VSEP vibrant by planning, organizing and participating in all of our events. If you have an idea you would like to share for increasing our impact, please come and share your vision at our monthly Board meetings.
Hope to see you,
Liz Walsh
VSEP, President
____________________
Featured Blogs:
Speaker from our May 4, 2013 Quarterly Dinner blogs about El Paso and us (VSEP)! Click Here to read!
El Paso Veg Snob by Lisa Martinez  Find out what's cooking around El Paso with the city's best blogger! Read Lisa's review of the Singapore Cafe here!