Welcome

Welcome!
We are a non-profit organization dedicated to improving life on our planet by educating the public about the benefits of adopting a plant-based lifestyle. We promote compassion toward animals, the environment, and humanity by choosing to live cruelty-free. Adopting a plant-based diet makes perfect sense for many reasons. Vegetarians and vegans enjoy great health, inner peace, and a strong connection with the earth and the environment. We come from all walks of life and all areas of the world. We are all ages, colors, and cultures. Regardless of your reason for your interest in vegetarianism, we invite you to explore our site, contact us, attend our dinners and meet nationally and internationally known vegetarians, get involved and join our society. See for yourself how going vegetarian or vegan truly is the best thing you can do for yourself, the animals, and the earth.
_______________________________________________________
Summer Dinner and a Movie
What The Health

Saturday, August 26, 2017

The Radisson El Paso Airport

* 6 pm meet and greet, eat at 6:30 pm
* Cost: $22 members & students w/ID; $25 nonmembers; $10 children under 12 years of age.
* Paid reservations are due Tuesday, August 22.
*To reserve and pay with PayPal or a credit card go to www.vsep.org and click on Events – Pay Online. After you complete the payment, please e-mail the names of those attending to VSoEP@aol.com. We need to have all the names of our guests as well as who the students and children are.
* To pay with a check or money order, please first make your reservations via e-mail
to VSoEP@aol.com, or text/call (915) 877-3030. Please include all the name(s) of those attending as well as indicate the students and children. Then mail your check or money order to VSEP, 6757 Gato Rd., El Paso, TX 79932. Make sure your payment is received before the reservation deadline.
Paid Reservations deadline: Tuesday, August 22
No refunds but paid reservations are transferable before the reservation deadline and as long as VSEP is notified
(text or call 915-877-3030).
________________________________________________________
El Paso Best of Veg 2016 – Results

_______________
________________________________________________________
Hosts Greg Lawson & Tom Linney with guest Hal Marcus in the KTEP studio.
Listen to  Greg, Tom, and Liz talking about the health, ethical and compassionate benefits of eating a plant-based diet.  
 Tune in to KTEP 88.5 for ACT Radio 
(Animal Concerns of Texas) on the 2nd and 4th Sunday of the month

or, later, go to the archives at KTEP and click on the listen button
________________________
VSEP COOKBOOK !
Call for Recipe Submissions
We are looking to create a collaborative vegan cookbook with recipes from our fabulous VSEP chefs out there. This is an opportunity to share some of your favorite recipes with El Paso. We are asking that if you have a special dish or a trick for cooking a certain vegan item, to share them and we will create a book that will be used as a fundraising opportunity for VSEP.
We are looking for original recipes that members have created. Due to copyright laws we cannot accept recipes that come from other cookbooks or from other sources. If you have created your own recipe or have substantially improved a recipe, we can include it.
We also welcome and encourage any pictures of your culinary adventures! We would love to include any contributions that you may have including substitution ideas, cooking tips, photos, artwork or words of wisdom for fellow vegan or aspiring vegan chefs.
Please submit your recipes, cooking tips, substitution ideas and words wisdom as MS Word files, and your high resolution images and artwork as jpg files. Send submissions to Sumer (sumer8586@gmail.com) or Lisa (bettyfemme@gmail.com).

_______________
_______________
Veg News Items
Online shopping ?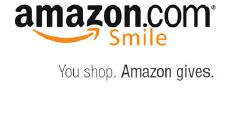 VSEP is participating in the Amazon Smile program! If you shop online at Amazon, 0.5% of your eligible Amazon purchases will be donated to VSEP.  All you have to do is visit smile.amazon.com and start shopping!
Need Cooking Inspiration or Vegan Friendly Material?
It's at your public library!
They have many vegan cookbooks in both print and ebook formats. You can also download free digital copies of Vegetarian Times and other magazines.
Visit your nearest branch or elpasolibrary.org for more information.
___________________
From the Prez
What better time than summer to enjoy refreshing fruits and vegetables. Healthy vegan food choices abound at this time of the year. Whether by visiting one of our local farmers markets or growing your own, nothing tastes better than freshly harvested fruits and veggies. If you want something not quite so healthy but refreshing in the summer heat, come to VSEP's vegan ice cream social at Tippi Teas. If you entertaining guests this summer and need a little help with vegan treats, we have two vegan bakeries that have a delicious variety of sweet treats – Savage Goods here in El Paso and Sane Vegan Treats out of Las Cruces. Vegan options are endless and are more and more available.
Getting back to pursuing a healthy summertime diet, we  are featuring a restaurant hopper at the Green Ingredient. The specially created menu is all Pervuian and sounds wonderful! We also hope you will join us for our Summer Dinner and a Movie. We will watch the documentary "What the Health." This movie is from the creators of the award-winning documentary Cowspiracy, a film that focused on environmental aspects of animal agriculture's impact on the plant. "What the Health" highlights how the medical field, government agencies and big business work together to hide the benefits of a plant-based diet at much harm to our health, the environment and farm animals. Learn about these issues and more at the Dinner and a Movie. You make your reservations today! ,
Check out our Calendar of Events where you can find detailed information on all of VSEP's summer activities.
Finally, I want to give a special thanks to all of our volunteers. We rely on you, our members, to help keep VSEP vibrant by planning, organizing and participating in all of our events. If you have an idea you would like to share for increasing our impact, please come and share your vision at our monthly Board meetings.
Hope to see you soon!
Liz Walsh, VSEP President
____________________
Featured Blogs:
Speaker from our May 4, 2013 Quarterly Dinner blogs about El Paso and us (VSEP)! Click Here to read!